Support Guidelines
All WriteMaps' account holders can contact us for support via one of our messaging channels shown in the images below.
Expected Response Time
We offer support via in-app messaging, or our contact form, and aim to resolve and/or reply to your message within 24 hours. We are based in New Zealand, which means we could be asleep if you are messaging from the Northern Hemisphere!
To help ensure we can solve your issue on the first reply please provide:
a clearly stated problem e.g. I click on X and Y seems broken
the email address linked to your WriteMaps account, if you are emailing from a different address
the name of the relevant sitemap
any links that might prove useful
any screenshots or screencasts (videos) that might help us understand the issue you are facing.
WriteMaps does not provide phone support at this time.
Frequently Asked Questions
Many general questions can be answered by reading the articles in our Learning Center, which may help solve your issue faster than waiting for a response.
Where Can I Contact Support?
A) You can send us a message via our in-app messaging system: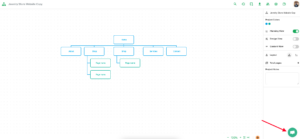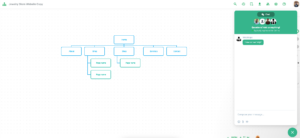 B) or our Contact Page: