Edit Your Profile
At any time you can edit your profile, which includes changing your:
name
email address
business name
password
From any page within your WriteMaps account, open the menu in the top right-hand corner and select 'Profile'.

Update any information you wish to change in your profile, then click the 'Update Profile' button at the bottom.
Leave the password fields blank unless you are changing your password. If you want to change your password, then enter your new password in twice.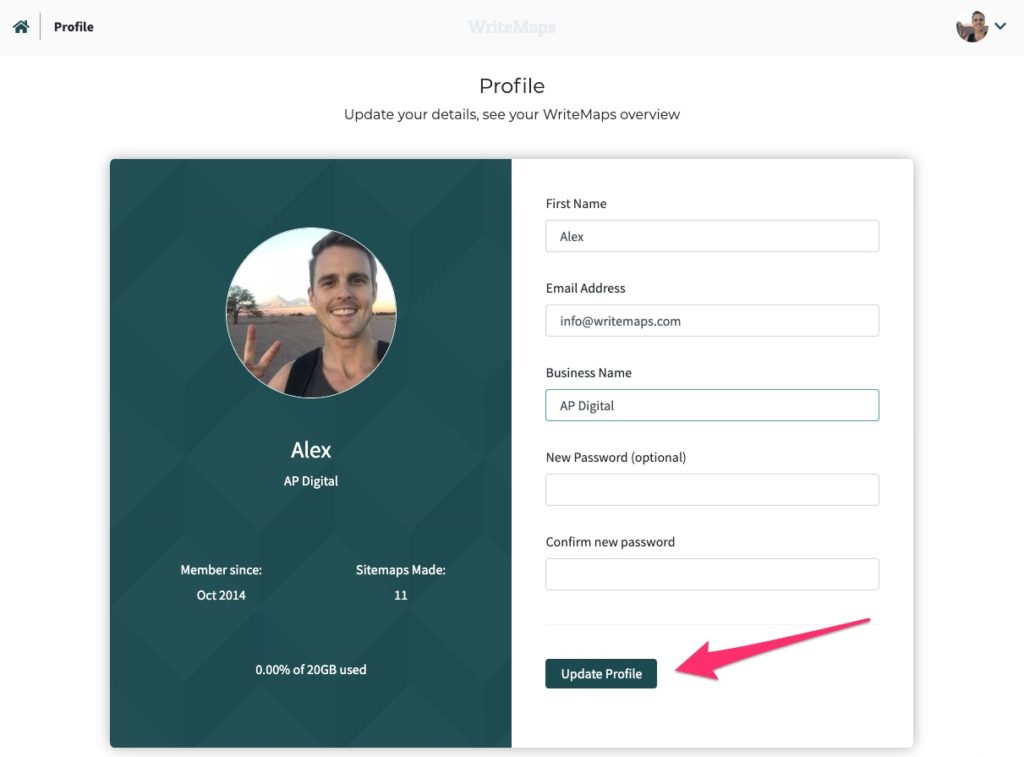 To update your profile photo, you need to change it at gravatar.com. This is because your profile photo for WriteMaps is from your Globally Recognised Avatar: