Sitemap Builder Settings
There are various settings available to assist you in your productivity.
To view them, click on the 'Settings' icon in the top right corner.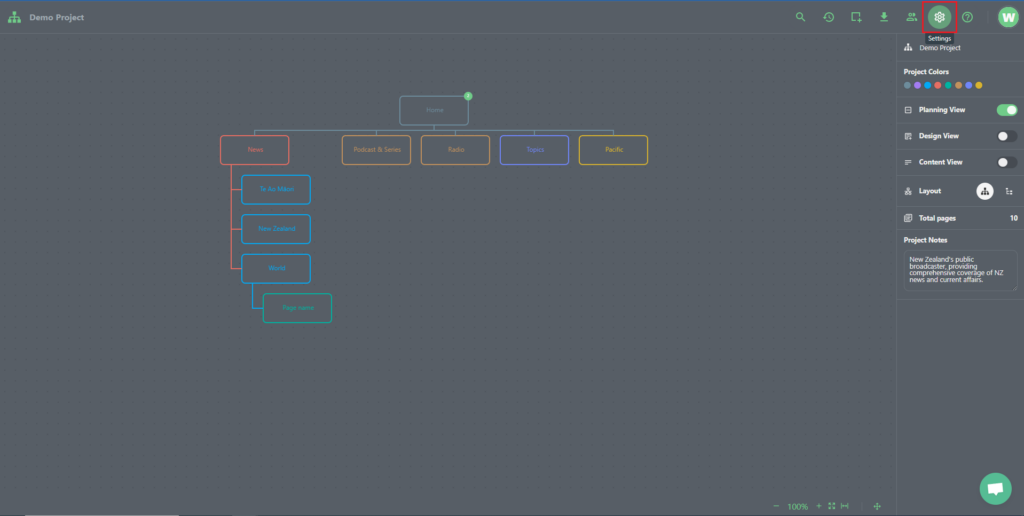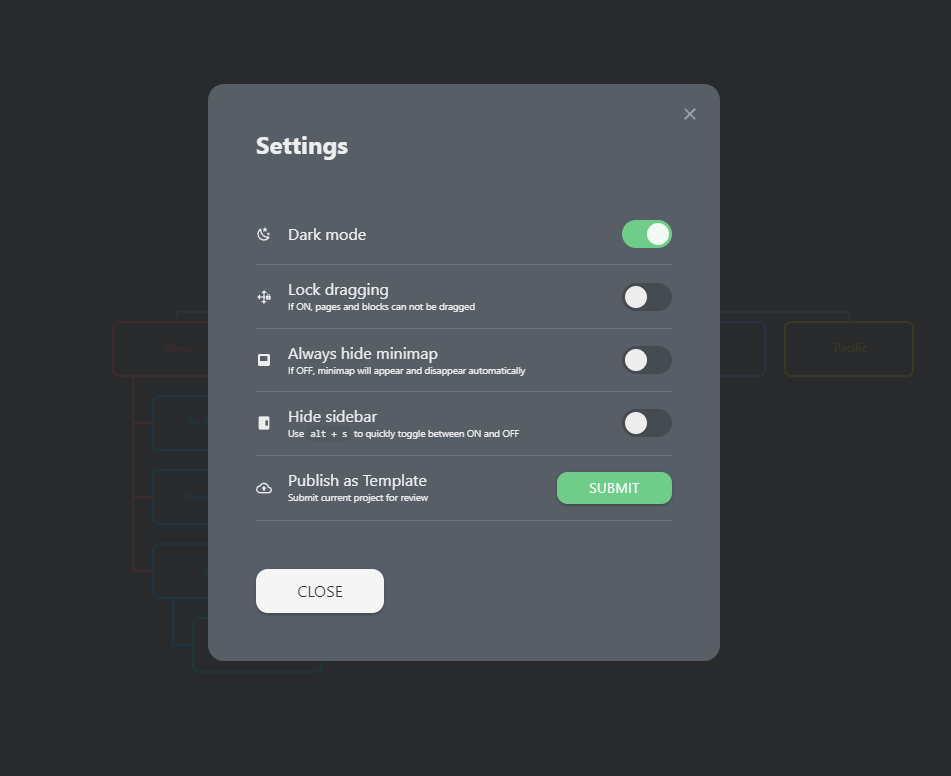 You can switch between dark and light themes as per your personal preference to help you focus.
You can set this option to on to prevent the sitemap builder from dragging out the pages and their children if any, so that you don't accidently change inheritance order when moving the editor around.
Always Hide Minimap, Hide Sidebar
You can hide these widgets to help clear things off the screen and help you focus.
If you wish to publish your sitemap as a template, it will be public and view-only accessible to everyone and they can use your work as a template for their starting point.