Changing Plan
You can change your plan at any time.
If you are on a paid plan (Professional or Premium), you will still have access to the paid features for that plan until the end of the time period you have paid for.
Changing your plan:
From any page within your WriteMaps account, go to the top left-hand corner and select the three lines. From the drop-down menu, select 'Account':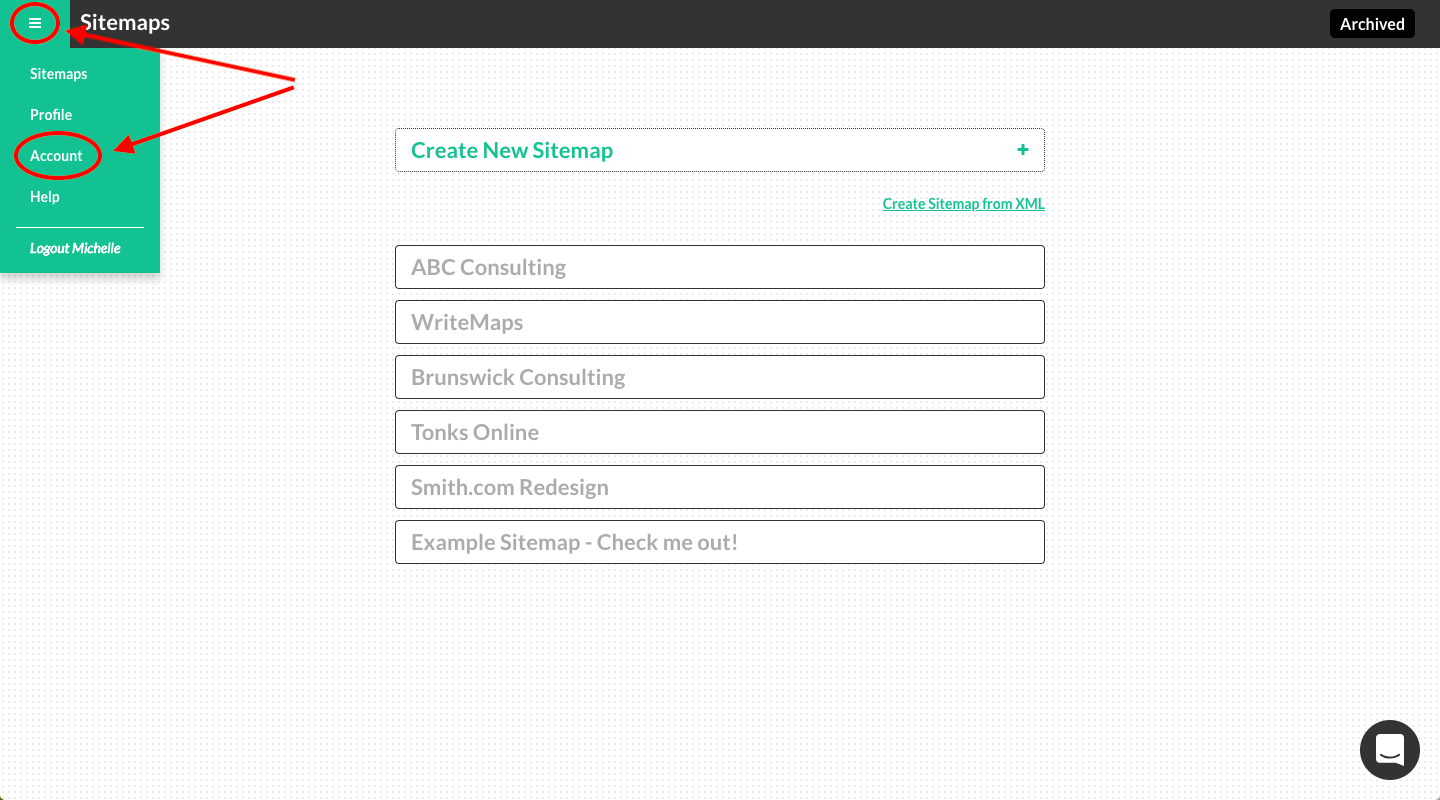 Once in your Account page, you can see the current plan you are on – it will have a white background with a green border, and the bottom button will read "CURRENT PLAN."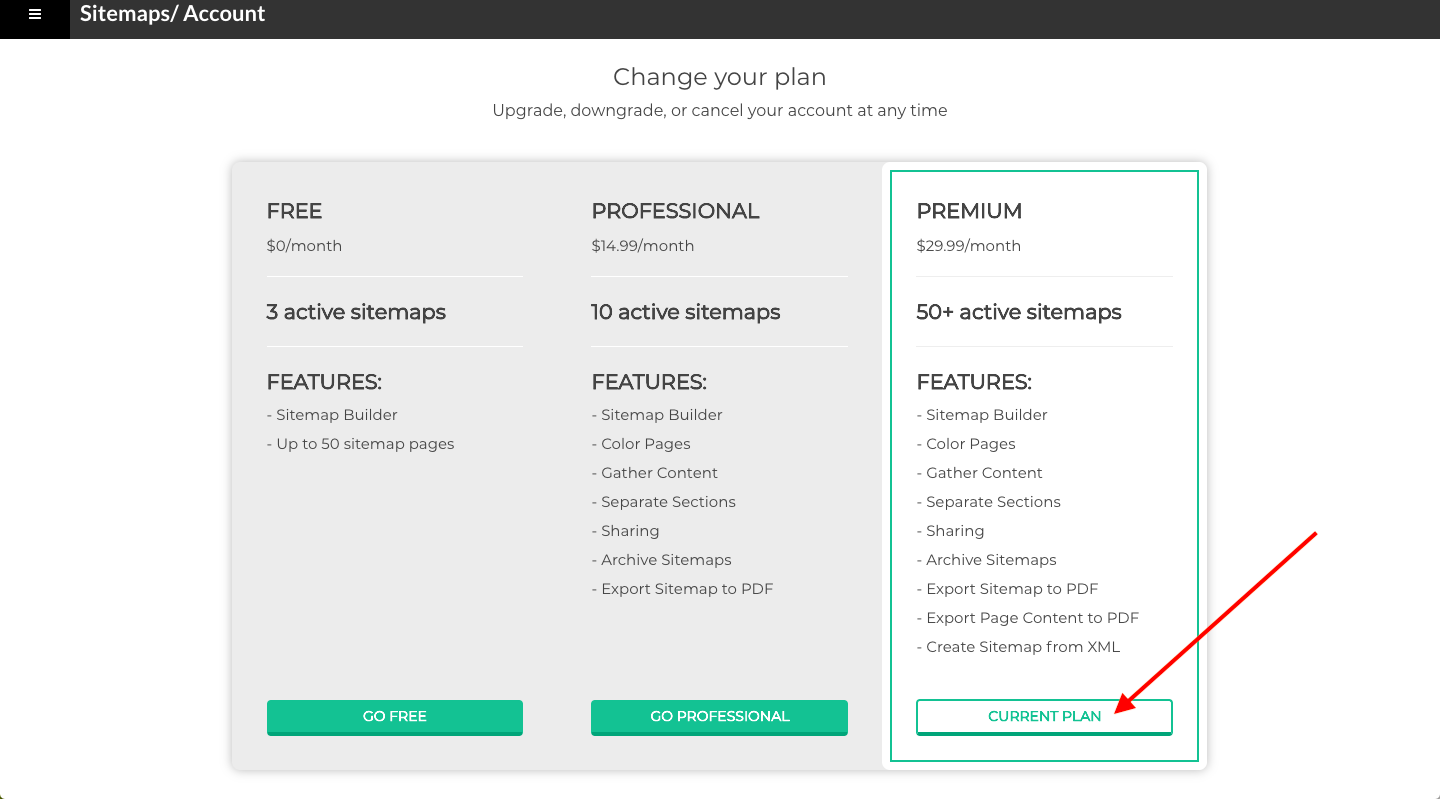 To change your plan, press the green button on the plan you wish to change to, i.e. press the button "GO PROFESSIONAL." When you press the button, the plan will be selected, with a green box around the outside. But we're not quite done yet…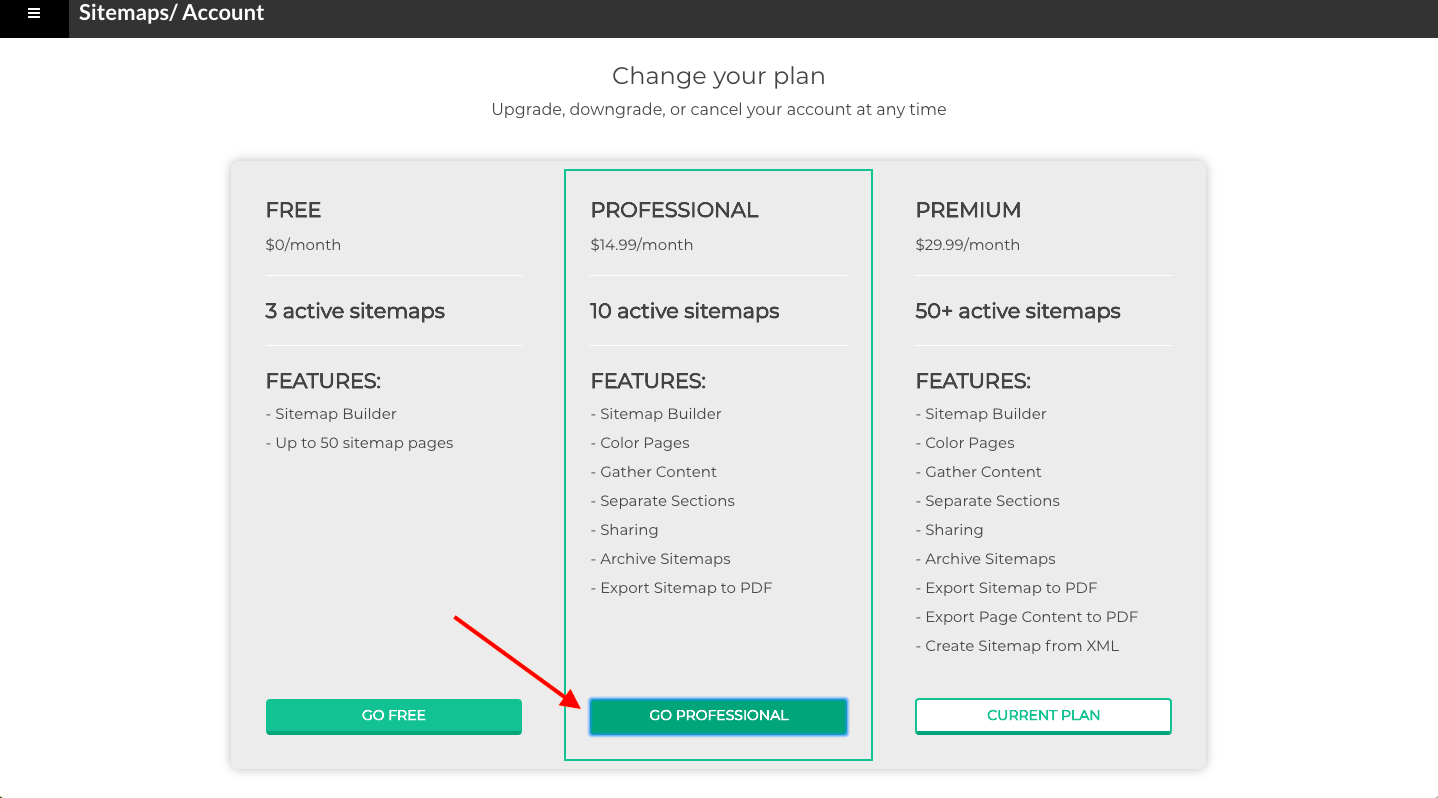 With your desired plan selected, scroll down to select your subscription period. If you are already on a paid plan, it will show you your current subscription period with the button reading "CURRENT." To change subscription period, select the alternative option, i.e. "GO ANNUAL – Get 2 months free!". Continue down to enter your payment details. If you have already been on a paid plan (or a trial), you can keep the existing payment method or "Choose another way to pay."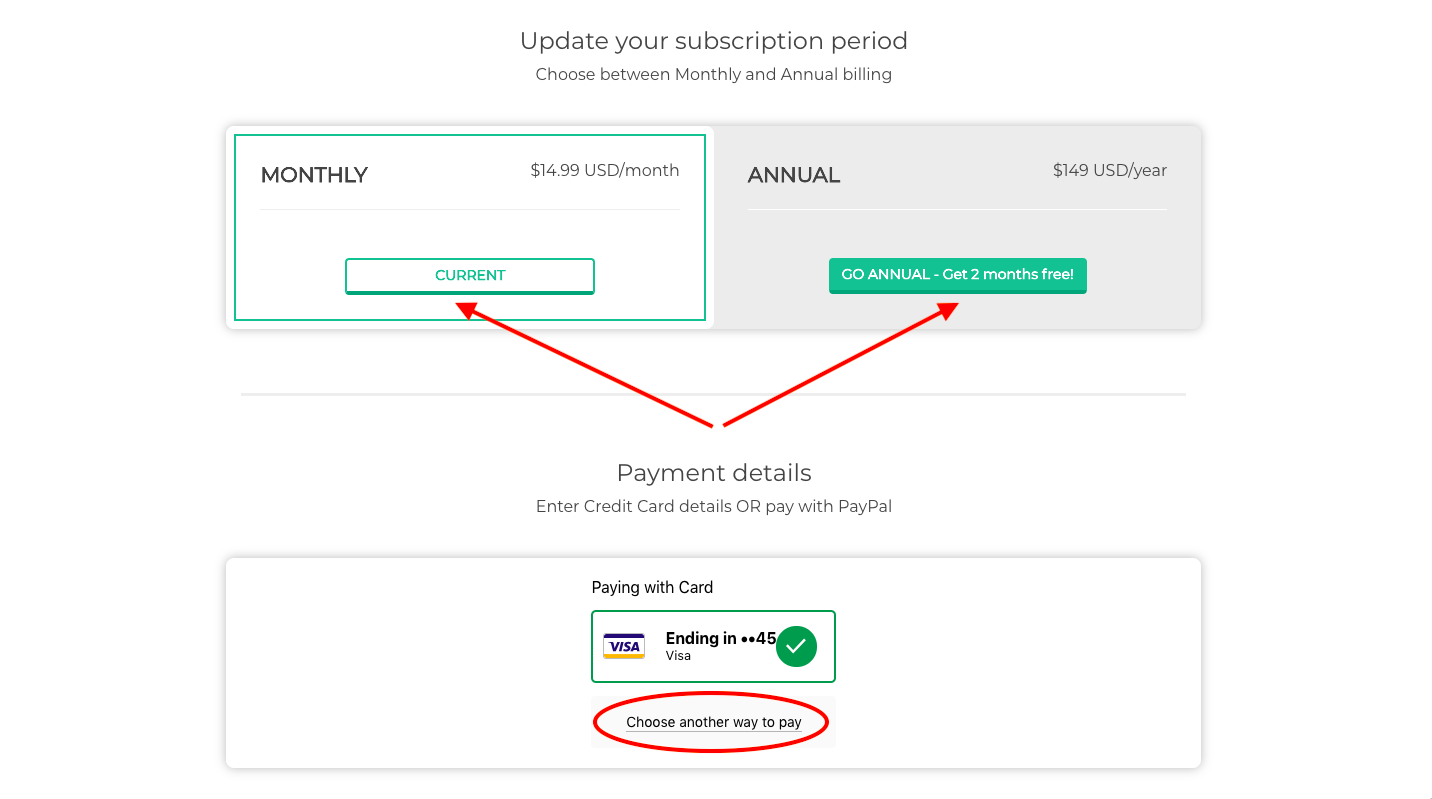 Continue down the page to confirm using the green button. In this case, we are going from Premium to Professional, so the green button reads "DOWNGRADE SUBSCRIPTION." There is also an option at the bottom here to cancel your subscription entirely.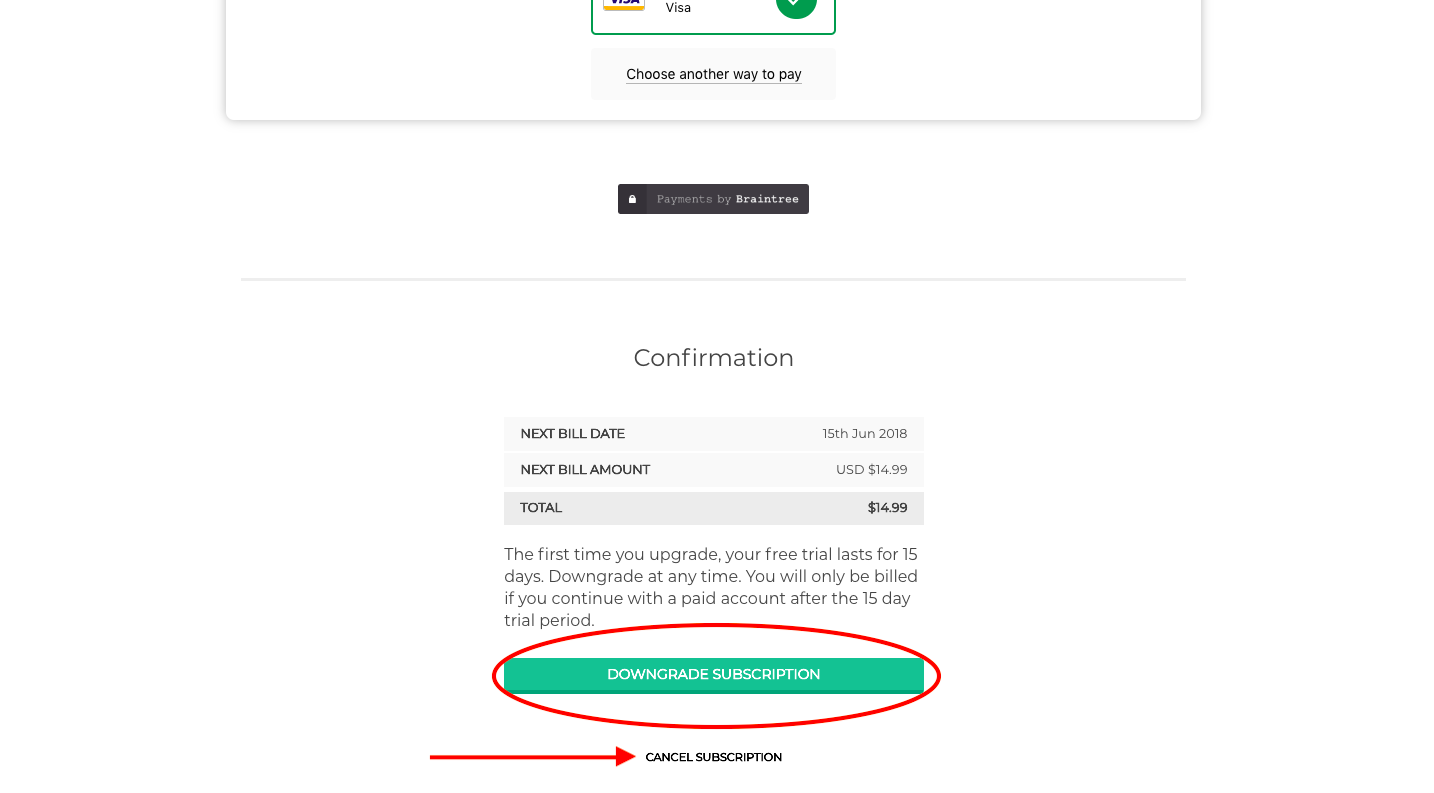 If you downgrade to the free plan, you will see the message "The first time you upgrade, your free trial lasts for 15 days. Downgrade at any time. you will only be billed if you continue with a paid account after the 15 day trial period."