Changing Plan
You can change your plan at any time.
When you downgrade your plan you will still have access to your plan's paid features until the end of the paid-for time period.
Changing your plan:
From any page within your WriteMaps account, open the menu in the top right-hand corner and select 'Account'.

Once in your Account page, you can see the current plan you are on – it will have a white background with a green border, and the bottom button will read "CURRENT PLAN."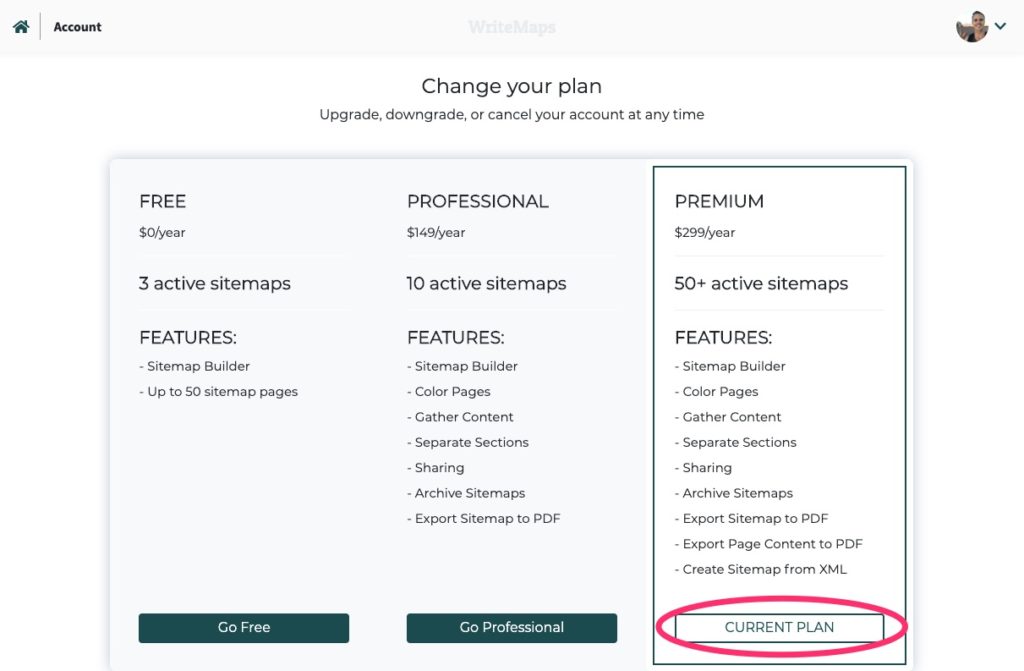 To change your plan:
1. Click the green button on the plan you wish to change to, e.g. 'Go Professional'
2. Scroll down to select your subscription period – Monthly or Annually
3. Then enter your payment details. If you have already been on a paid plan (or a trial), you can keep the existing payment method or "Choose another way to pay."
4. Check the Total at the bottom is what you expect to see, and then click the big green button to submit the change.
To Cancel your subscription, scroll down to the very bottom of the page and click 'Cancel Subscription'.