Autosave
WriteMaps autosaves as you make changes to your sitemap.
As you work, you will see 'Saving …' in the bottom left corner. Once this goes away, your work has been saved.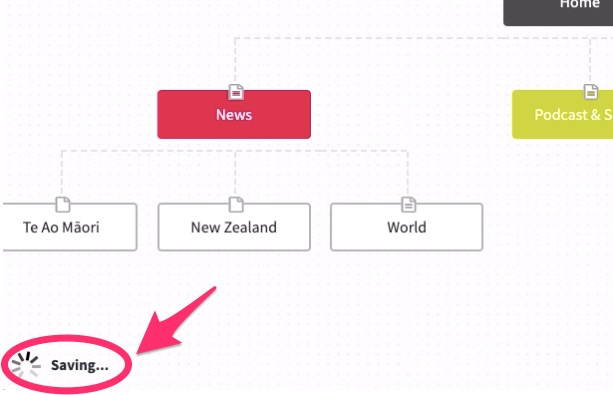 Offline issues:
If the 'Saving …' message continues, your work is not saving. Ensure you are connected to the internet and do not exit the sitemap to prevent loss of work. It will continue saving once you are reconnected. If this issue persists and you do not think it is your internet connection, please get in touch with us.