Export / Download Sitemap 'XML'
Plans available to: ALL
To download the URLs in your sitemap as a sitemap.xml file:
1. Click 'Export' in the top right hand corner of the sitemap builder page.
2. Select on 'Sitemap.xml' from the dropdown list.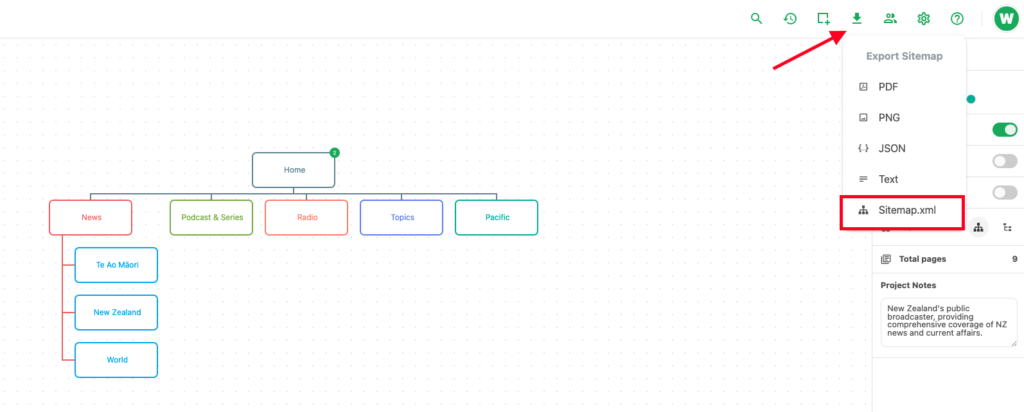 About Sitemap.xml's:
A sitemap.xml file is a list of URL's for search engines to easily index the pages on your website. For more information, check out sitemaps.org who are the authority on this topic.